USPS Postage Rates: Chart of Local and International Postal Prices in 2020
Check out the newest USPS postage rates in 2020. While in most cases,  you won't see a drastic change in prices, it is always good to be prepared. Here's what you need to know about USPS costs in 2020.
For the twenty-first year in a row, the U.S. Postal Service lost money. The net loss for 2019 amounted to over $7 billion. That's $4.9 billion more than the year prior.
The U.S. Postal Service continues to struggle in a shifting landscape where people send emails over letters. For the past decade, the volume of mail has decreased by 30%.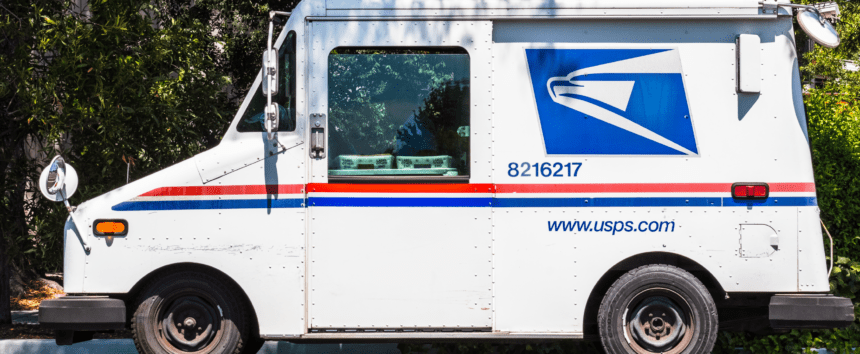 The new 2020 USPS postage rates were announced in October 2019. New price changes took effect on January 26, 2020.
Mailing Services product prices will rise overall by 1.9%. A few select services will remain the same in price.
Let's a more in-depth look at the varying price changes.
Domestic USPS Postage Rates for 2020
Overall, there are fewer price changes this year. That should be music to the ears of many entrepreneurs who rely on shipping packages for their business.
First-class mail Forever stamps remain set at 55 cents. Single-piece letters with additional ounces also remain at 15 cents.
Other prices that will remain the same include postcard stamps at 35 cents and 1-ounce flats at $1.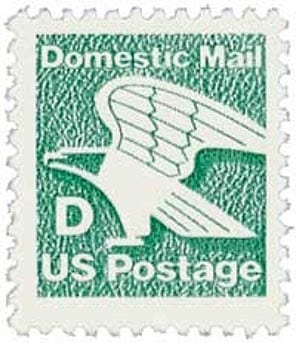 First-Class Mail Letter
First-class mail is the least expensive, fast way to mail envelopes and other lightweight packages. The estimated delivery time is between 1 to 3 days.
Unlike last year, that saw a huge price hike for the first-class mail Forever stamps, 2020 isn't seeing a change in this category. The price will remain at 55 cents.
2020 Metered Mail Rates for First-Class Mail Letters
If you have a subscription to an online service and rent a postage meter, you'll be pleased to know the price isn't increasing this year.
For 2020, you'll continue to pay 50 cents per stamp. Each additional ounce after the first will cost an extra 15 cents.
First-Class Mail Flats
Mail flats are large envelopes above 6 1/8 inches by 11 1/2 inches. The maximum size allowed for a mail flat is 12 inches by 15 inches. Thickness can't exceed 1/4 inches to 3/4 inches, and it can't weigh more than 13 ounces.
When it comes to rates, you're in luck in this area if you have a large envelope to send. The postal rate will remain at $1 an ounce. Each additional ounce will cost an extra 15 cents.
Postcards
Postcards sent within the borders of the United States won't see a price increase this year. You can continue to travel across the country and send postcards to friends and family at the same 35 cents per card.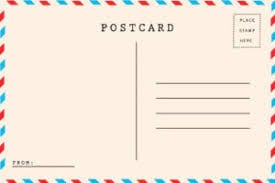 Priority Mail Express
Priority Mail Express is the fastest shipping service the USPS offers. It gives guaranteed 1-day or 2-day expedited shipping. The maximum weight allowed for a package is 70 lbs.
This service will see an increase of 3.5% in pricing.
Priority Mail
The USPS offers Priority Mail to allow customers to pay a flat rate and ship items between 1 to 3 business days. The maximum weight allowed is 70 lbs. for each envelope or package.
Priority Mail is receiving an increase of 4.1% in costs.
First-Class Package Service
If you have a lightweight package weighing no more than 15.99 ounces, First-Class Package Service is how you'll ship your item. Your package will arrive in three days or less, meaning it's close to matching the speed of Priority Mail.
The rates for First-Class Package service continue to see an increase in price. In 2019, the costs rose by 11.5%. For 2020, the average rate will increase by 2.2%.
Parcel Select Ground
When you think "snail mail", this is it. This is the cheapest and slowest way to send letters or packages.
In 2019, we saw a price increase of 1.3%. Snail mail will continue to rise in price, going up by 2.5% in 2020.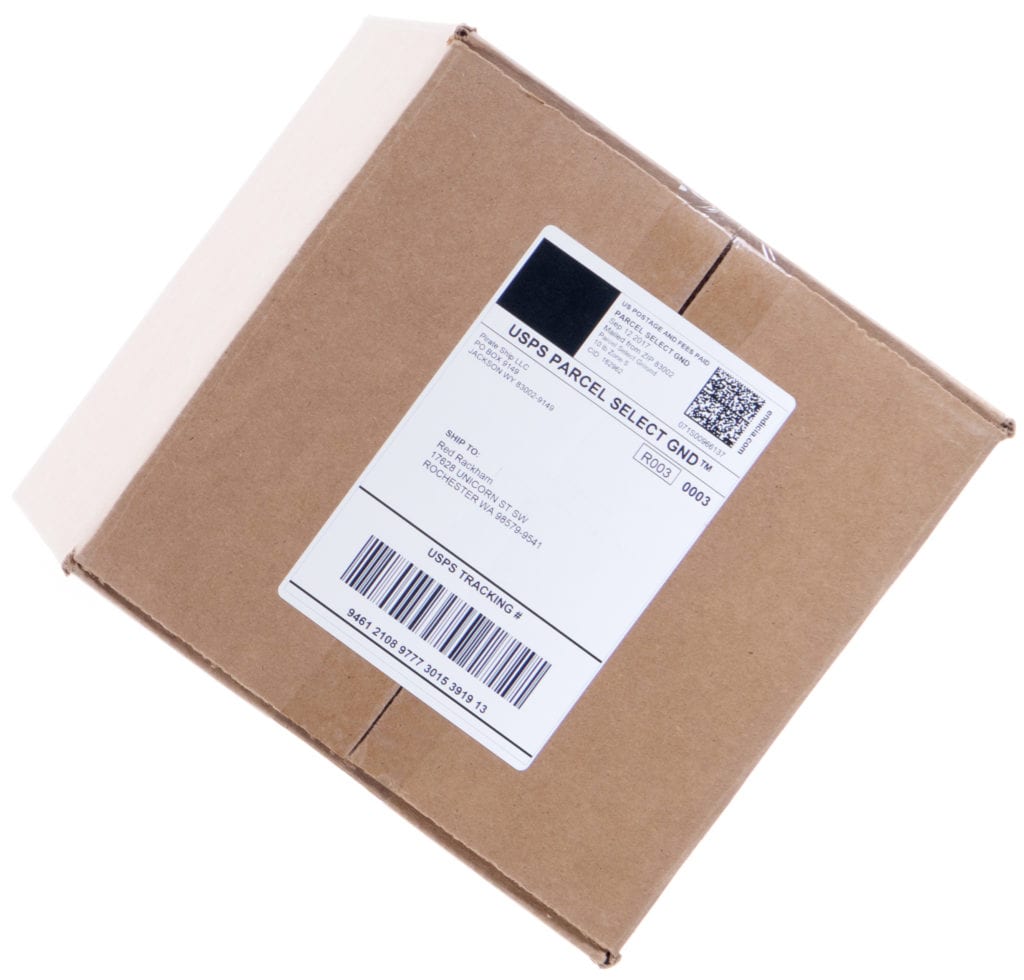 Media Mail
People use Media Mail when they wish to send media materials through the U.S. Postal Service and guarantee it'll stay safe. Media Mail is best used when you're shipping:
books
videotapes
DVDs
CDs
printed music
other sound recordings
In 2019, Media Mail saw a price increase of 2.9%. For 2020, we'll see an increase of 1.9%.
International Mailing Rates for 2020
Continuing the trend from last year, international shipping is even more expensive in 2020. All categories under international rates are experiencing a price increase.
If your business relies on shipping packages overseas, the following mailing rate increases will disappoint. If you thought shipping was expensive last year, this year is set to be the worst yet.
Keep reading to find out how much more expensive it'll be for you to mail a package overseas.
Priority Mail Express International
This is the service you purchase if you're needing a package rushed overseas fast. Unfortunately, it's going to cost you big time to ship overseas, much less at a fast pace.
In 2019, we saw a price increase of 3.9% for International Priority Mail Express. This year will see the rate go even higher at 2.0%.
Online postage rates will increase to $42.85 from $42.00.
Priority Mail International Cost in 2020
This is a slightly cheaper version of the Express version. Last year saw a rate increase of 6.2%. In 2020, we're seeing an increase of 6.0%.
Online postage rates will increase to $34.53 from $32.59.
First-Class Package International Service
This is the cheapest way to ship packages overseas. Even though you're willing to wait an eternity for your package to travel across the globe, you'll still be paying exorbitant prices.
Last year saw this service go up by 3.9%. This year it's rising again at a base of 9.9%.
Online postage rates will increase to $11.64 from $9.98.
Send and Save on Mail in 2020 – Do it With a Postage Meter
As the postal service continues to ship fewer packages and lose billions in dollars, and no reform in sight yet to try and save it, you can expect USPS postage rates to keep rising each year. The USPS must make up its lost earnings by raising the cost of shipping each year.
If you need to ship packages often, it might be more beneficial for you to look into using a meter to help you out. Postage Meter Rental has meter equipment from various companies that you can compare features and prices. We're also affiliated with over a hundred different leasing companies to bring you the best leasing deal possible.
Request a quote today!