Postage Meter Rentals – Products For Any Office Demands
Renting a postage machine is a smart way to save time and prevent wasteful spending because it lets you control costs and simplify your office mailing system. At as little as $15 a month most people are surprised to discover that the cost to rent a postage meter is surprisingly less than they expected and you owe it to yourself to learn more about in-house postage machine what they can do your business. Below is just a small sample of metered mail products you can rent today!
Postage is equivalent to money or currency. That is why USPS strictly regulates the use of the postage meter thus; the machine can only be rented or leased by authorized suppliers.
There are only five companies who are permitted to rent, lease and manufacture postage meters:
Data Pac
FP USA
Hasler
Neopost
Pitney Bowes
These dealers have different rental terms. But one thing is consistent when you are renting, there's always a big chance that the rates may change and you cannot do anything about it because you do not have a contract to support your oppositions.
Usually, suppliers adjust your rental rates after the first year and you can cancel the use of their product and services with a little or no charge at all. Most often than not, there will also be a scheduled service fee increase to cover the cost of maintaining and repairing older meter, which needs parts with higher prices.
The good news is these companies have promotions, which practically means you use their equipment for 60 days to six months or more without paying a cent.

Trial periods are really nice to have so you may asses if the postage meter you got matches with your business demands. But wouldn't it be awesome if you already found the best equipment for your metered mail and packages, and you got to use it for few months for FREE? However, if you decide not to keep the postage machine, you might need to go back using stamps and keep returning to USPS until you exhausted yourself again searching for the best postage meter. These are the reasons why PostageMeterRental.com developed an easy-to-use tool that carefully and concisely lines up postage machines' features and prices that match your shipping and mailing budget and needs perfectly; saving you a lot of time and money.
Aside from that, we make sure that you become a well-informed consumer by sharing the top two things you should remember about postage meters rental:
Check your equipment insurance policy. Rented postage machines must have insurance coverage. But if you already have your own office's equipment insurance then you don't need to get another one from your postage meter dealer. Some companies add the insurance cost without disclosing the policy and most of them won't bother to let you know that if you show them your own business' insurance, you don't have to pay for the meter's replacement fee.
Think twice before signing up for trial periods. It's really amazing to be a new customer because for just being one, you frequently get amazing offers like FREE RENT for your postage meter. But you need to be cautious of this type of deal. You should verify the specific number of months or years that you can use your postage equipment for FREE. You should also inquire how much the rental rate would be and if there will be changes on the cost after the promotional date. You don't want to be surprised with a sky-high rental fee when the trial period ended. Learn more about the benefits of renting postage meters

What Does a Postage Meter Cost?
The costs that go into renting or leasing a postage meter can be affected by a few things. Here's the typical pricing and some of the factors that influence it.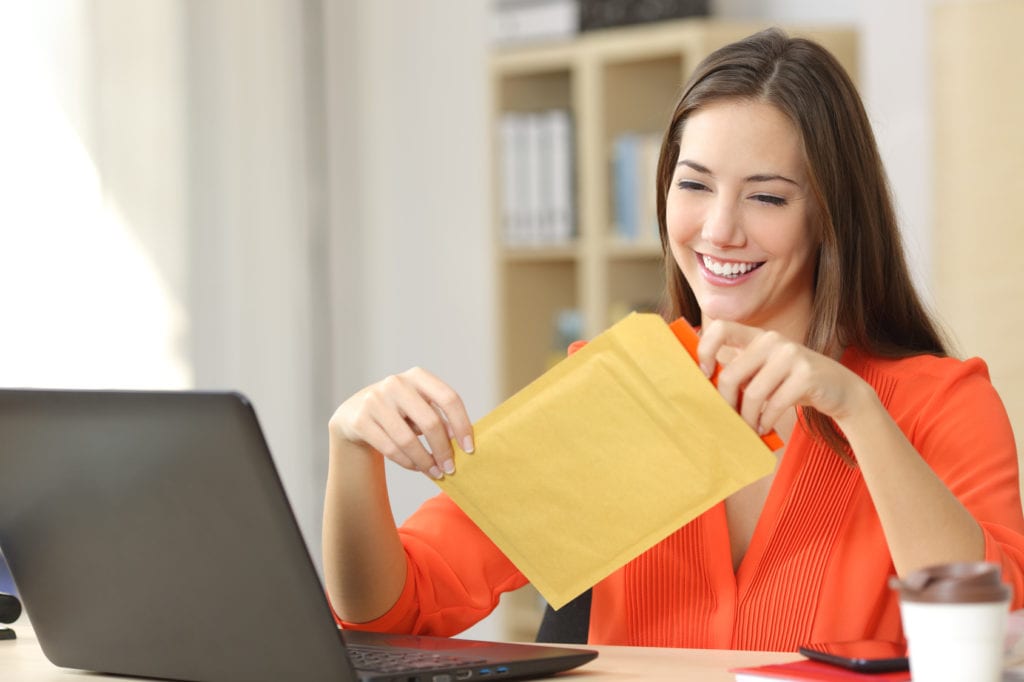 Looking for a streamlined way to handle your mailing needs?
Whether you are looking for a way to improve your office efficiency or you are simply wanting to lower your postage costs, postage meters can save the day on a number of fronts.
It's important to investigate how much renting a postage meter actually costs so you can plan for your investment.
We've broken down the costs of getting a meter in the post below. Check them out and start planning for your meter rental today!
What Goes into the Costs of a Postage Meter
1. Business Size
The first thing to keep in mind when you are assessing the costs of renting a meter for postage is the size of your business.
In general, the larger your business, the more cost-effective a meter will be. This is because meters enable you to prepare high volumes of mail to send out to subscribers or clients via USPS by pre-filling your machine with postage.
If you are a small business owner, you can plan on saving money with a meter over a longer period of time compared to a bigger company.
There are several different meter setups that will vary depending upon the volume of mail you anticipate needing to process daily. These setups will have different feed methods and scaling systems, which may or may not be built into the cost of the rental.
2. Delivery and Setup
When you rent your meter, you may need to pay for delivery and setup services.
These fees will depend upon the size of the meter you have ordered, distance and time taken to ship, and the location of your office.
Some companies provide free delivery and setup services. At Postage Meter Rental, our associates offer free shipping and a free copy of the software.
3. Fees
You may encounter other fees when you prepare to rent a meter, including insurance for the equipment itself, service fees, and reset costs.
These prices can vary depending on the company you're leasing from. Before you go ahead with your lease, check to see what the company's insurance policies are and terms for service and reset fees.
4. Processing Speed
In general, the higher the processing speed, the more efficient the postage meter model. You'll end up spending more when renting a higher processor than one that works at a slower speed.
Again, this cost will vary depending upon the output you are seeking. The larger the output, the higher processing speed you'll likely be seeking.
It's worth investigating certain models that have flexible speeds, depending on output.
5. Rental or Leasing Cost
Curious about why you can't just go out and buy a postage meter? Unfortunately, USPS has tight regulations on who can purchase and use a meter. It's actually against federal law to buy a meter if you aren't authorized to do so!
Thankfully, renting or leasing provides a fantastic alternative to purchasing for businesses everywhere.
When assessing the costs of your meter rental, you'll need to calculate the foundational cost of the monthly lease. Depending upon the company, you may receive a discount for leasing rather than renting a meter.
Typically, you'll pay a flat fee per month for the use of your meter, in addition to any additional services or features you've requested.
Prices will vary widely between rental companies. When making your decision, see if your company or organization qualifies for discounts, either through association or longer lease periods.
If you do lease, be clear on all of the lease terms, particularly when it comes to insurance and maintenance fees.
6. Ink Costs
You'll need to invest in purchasing ink when you rent a postage meter, just as you would for any office printer.
The prices for meter ink cartridges will, of course, depend on the model and its capacity. In general, meter ink is around the same price as printer ink.
However, this cost can add up if you anticipate working through a larger amount of mailing each month.
7. Extra Features and Amenities
There are many types of amenities you may be looking for in your meter. These include extra mail handling features such as bulk mail preparation and a computer interface that boosts security.
When deciding on certain features, think about what is most important for your company. If your company produces a typically high volume of mail on a daily basis, it's worth thinking about bulk mail features.
You may also want a computer interface that includes password protection and the ability to save certain settings.
You may be able to save long term money on your investment in a postage meter by purchasing extra features and amenities to have on hand for a lifetime. For example, you may want to purchase a document tray separate from you rental to save on having to rent this feature.
The Cost of Postage Meters
Getting a meter for postage can save you lots of time and money in the long run, no matter what business you operate.
It's important to keep in mind several things as you go about preparing to make your rental selection. First, you'll want to get a good grasp on how much it will cost to rent or lease your meter for the period of time you're seeking.
Next, you may have to pay certain fees related to insurance and other services. Be up front with your rental company about this before you decide to rent.
Lastly, you can expect to pay for ink, extra features, and the delivery of your meter. At the end of the day, it's important to assess business mailing needs at the outset. For most larger businesses, renting a meter is the surest way to saving money on mailing over time.
At Postage Meter Rental, we provide the best price guaranteed when it comes to finding the ideal meter for your needs. We rent over 1500 meters to over 100 businesses, and our clients can't stop talking about how awesome our service is.
What are you waiting for? Get your quote on your meter today!