3 Of The Best Postage Meters For Large Mailing Jobs
What are the best postage meters for large mailing jobs? We layout the top 3 options along with the pros and cons of each to help you decide.
The postage meter market in the US was worth $56.38 million in 2019. Analysts expect it to reach $57.94 by 2026. What do all those postage meter users know that you don't?
A postage meter makes you and your business more efficient. You reduce shipping costs and increase customer satisfaction.
If you have a high mailing volume each month, you need a high-capacity postage meter. Find out about the best postage meters for large mailing jobs. You can compare features, get a price quote, and choose the best postage meter for your business.

Best Postage Meters for Large Mailing Jobs
When you have a high shipping volume, you want to find the best postage meters for large mailing jobs. The USPS has approved five postage meter companies:
Each brand offers a variety of postage meters. The type you choose depends on the shipping volume you typically have. The three basic types are low, medium, and high capacity.
If you send more than 5,000 items each month, you need a high volume postage meter. High-capacity postage meters will process up to between 100 and 350 letters per minute.
Here are three of the best postage meters for high volume.
1. Pitney Bowes SendPro P3000
The Pitney Bowes SendPro P3000 will process up to 310 letters per minute. You can choose a small scale (up to 15 lbs), a tabletop platform (15-30 lbs), or a shipping platform (70-149 lbs). Differential weighing is also an option.
Pros
The SendPro P3000 has an automatic mail feed and will automatically process mail of different sizes. You don't need to sort mixed-size mail because the "Weigh-on-the-Way" feature will apply the correct postage to each piece of mail as it goes through the system. The SendPro P3000 can process unsorted mail at up to 205 letters per minute.
The color touch screen and operator interface are easy to use. Anyone in your office will be able to use the SendPro P3000 quickly and accurately.
The SendPro P3000 lets you send packages using USPS, UPS, and FedEx. You can see which services each carrier offers so you can choose the best service for each shipment.
Cons
The main downside to a Pitney Bowes postage meter is the price. The SendPro P3000 is more expensive than comparable meters from other brands.
In addition, the monthly rental charge doesn't include the costs of postage, supplies, and refills. The leasing contracts tend to be stricter than with other brands.
If you're willing to pay a little more to get a little more, Pitney Bowes postage meters are high-quality machines that are easy to use. The SendPro P-3000 is a reliable and versatile solution for high volume shipping.

2. Quadient IS-6000
The IS-6000 from Quadient can process up to 300 letters per minute. You can choose a scale that handles up to 10 lbs, 30 lbs, or 70 lbs. A dynamic scale and differential weighing are available options.
Pros
You don't need to manually sort mail by size, thickness, or weight. The IS-6000 has a mixed-mail feeder that automatically adjusts to each item. It will automatically seal, weigh, measure, meter, and stack large mail runs.
A color touch screen and a fully integrated keyboard make the IS-6000 very user-friendly. You can track and manage your shipping operations and postage costs online.
The IS-6000 is modular, so you can add components and options as you need them.
Cons
With the IS-6000, you may occasionally experience issues like error codes, weighing discrepancies, and label or envelope jams.
However, if you have any problems, Quadient offers excellent customer support. Quadient postage meters are very easy to use. The IS-6000 gives you a range of high-performance features in a modular design that can expand as your business grows.

3. FP PostBase ONE
The PostBase ONE will process up to 150 letters per minute. It has an external scale that handles up to 15 lbs.
Pros
You avoid the hassle of sorting mail because the dynamic scale in the PostBase ONE can analyze the weight and shape of each item. It can weigh up to 100 unsorted letters per minute. The PostBase ONE has high-capacity letter feeding and power stacking options.
The PostBase ONE uses a color touch screen with smartphone technology. An icon-based menu makes it very user-friendly. You can also review and track your postage data with the ReportOne software.
Cons
Problems with the PostBase ONE include error messages and letter jams. The PostBase ONE won't handle the same volume as the SendPro P3000 or IS-6000.
The PostBase ONE gives you professional-grade features. Although it doesn't have the same capacity as the SendPro 3000 or IS-6000, its dimensions are smaller. It may be a good option if space is an issue.

Why Use a Postage Meter?
A postage meter saves you time and money. You can use a postage meter for all types of mail except periodicals.
Metered mail costs less than stamped mail. A stamp for a standard, one-ounce letter is $0.55. Metered mail costs only $0.50.
Your postage meter accurately weighs each piece of mail. This helps ensure that you don't overpay or underpay. The postage meter updates with any changes to postage rates.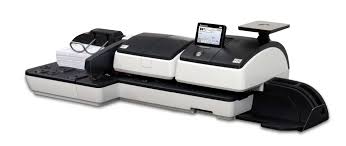 With metered mail, you avoid lengthy trips to the post office. You don't waste time or fuel going back and forth. Processing your outgoing mail is more efficient.
You can print personalized, branded postage labels. This improves your corporate image and promotes your brand.
Leasing a Postage Meter
In the US, you can't buy a postage meter. However, you can rent or lease one.
The USPS regulates making and distributing all postage meters under federal law. This control is because federal law considers postage to be a form of US currency.
Before you can rent or lease a postage meter, you have to qualify for a permit in the city where you'll be mailing from. You can find the application form on the USPS website.
The USPS doesn't rent or lease postage meters themselves. You'll have to go through an authorized dealer. Contracts are typically for one or two years with a monthly rental fee.
How Much Does a Postage Meter Cost?
All postage meters have certain fixed costs. The USPS sets the application fee for permits, and you'll also need to pay an annual mailing fee. This fee lets you send bulk mailings from one post office location for a year.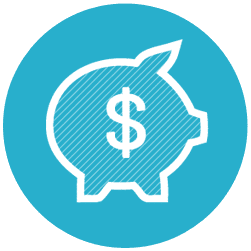 Typical costs include insurance for the postage meter, postage tape or labels, ink, and other machine supplies like folders and sealers. Comparing the prices of these types of items will help you avoid paying more than necessary.
The monthly rental fee depends on the type of machine. A high-volume postage meter can cost as much as $1,000 per month. You'll need to get an estimate from a distributor to find out how much your monthly cost would be.
Rent or Lease Your High-Volume Postage Meter
When you're ready to give your business the advantage of a postage meter, you want to find the best postage meters. You also need the best supplier.
Postage Meter Rental gives you quotes from the best local retailers. You can easily compare the features and prices of postage meters for large mailing jobs. We guarantee you the best price.
Get a quote today and find out how much a postage meter will benefit your business.