Neopost IS-440 Postage Meter Review – A Powerful Office Tool
The Neopost postage meter model IS-440 is a top of the line solution to streamline your office metered mail. From it's "Smart Start" technology to integrated automatic label dispenser feature this machine got a 5 start rating in our review. In a nut shell you can expect seriously improved efficiency in your mailing processes and reduced postage cost from the start.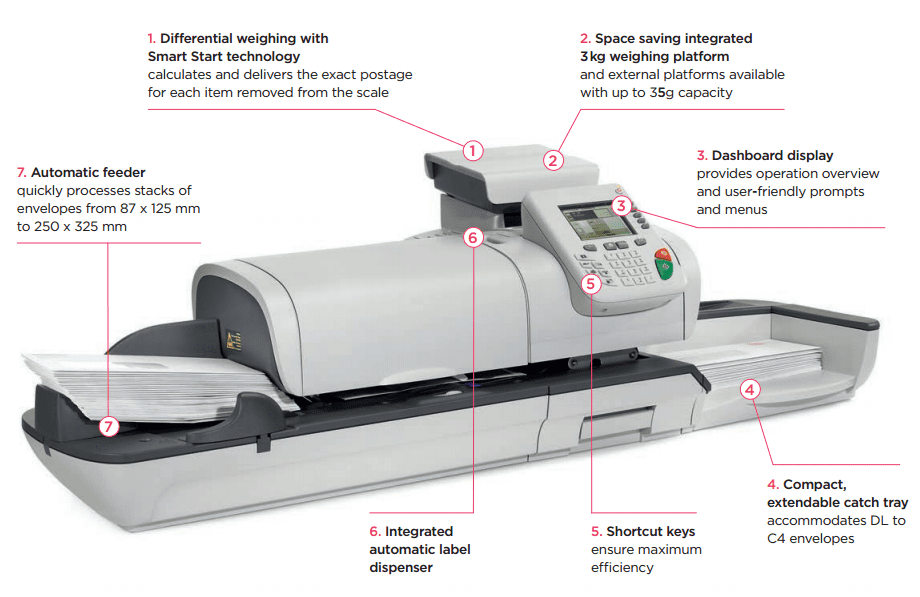 Top of the line postage meter delivers killer speeds of 95 letters per minute with an automatic feeder as standard
Data is password-protected with departmental accounting.
Pin point weighing & mail rating with complete accuracy.
Integrates seamlessly with Neopost folder inserters
Weighing options from 3 – 35kg allow you to process the mail items of all types
Do you own a NEOPOST postage meter? Tell us your likes/dislikes below.